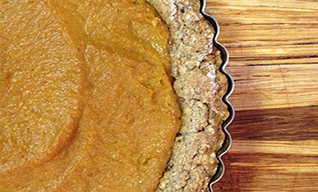 RECIPE: Just Another Paleo Pumpkin Pie Recipe
How many pumpkin pie recipes does this world need? Roughly 400 of you asked for my version last week, so here it is, sort of.
There are a couple of 'secret' ingredients I left out because a magician cannot reveal all his or her tricks.  Maybe next year. Or maybe just next month as a Christmas present. Or maybe NEVER – I wonder when my Grandmother started hoarding her best recipes, vowing to never share them.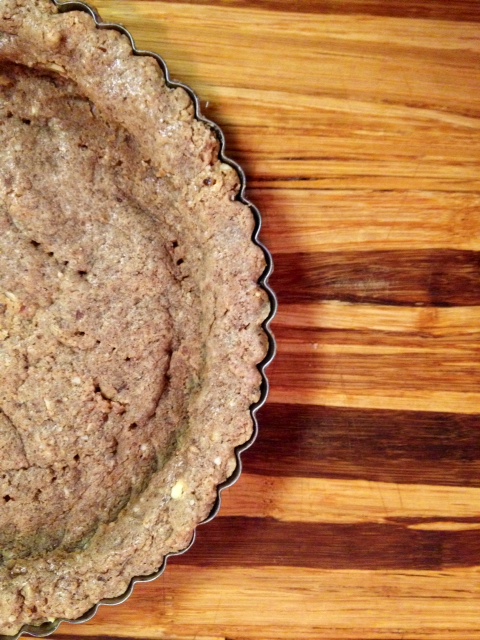 For the Crust
1 cup walnuts
1 cup pecans
1 teaspoon ground anise
¼ teaspoon kosher salt
1/4 cup pitted dates
2 tablespoons ghee
Instructions
1. Blend dry ingredients in a food processor until finely ground. Add ghee and dates until it is mixed in.
2. Scrape into a 9-inch tart pan. Using your hands, smooth it out evenly, thin bottom and thick edges around the crust. It's approved in my kitchens to taste some of the batter off your hands.
3. Forking time! Take a fork and poke holes into the bottom of the crust.
4. Place the pie on a cookie sheet (no seriously, don't ignore this step) and bake for 10 minutes at 350 degrees or until it JUST starts to turn golden brown.
5. Remove from oven, and stand by forthe filling.
For the filling
2 cups pumpkin puree (15 ounce can if you aren't roasting your own pumpkin)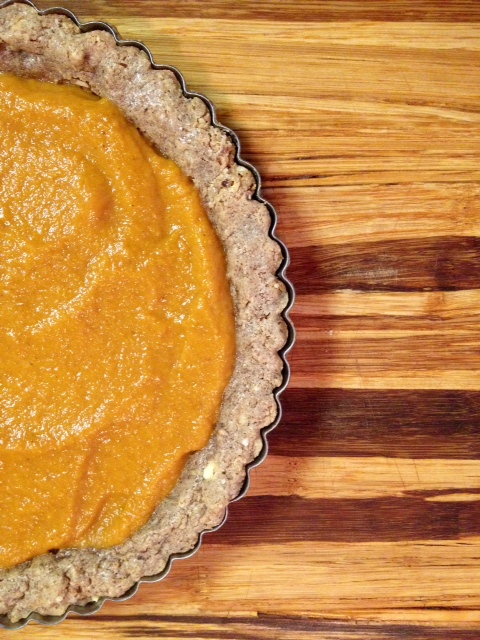 2 tbsp honey
½ cup soaked cashews (soak for 2 hours)
¼ teaspoon ground cloves
½ teaspoon cinnamon
½ teaspoon ground nutmeg
¼ teaspoon ground ginger
¼ teaspoon ground cardamom
½ teaspoon Himalayan salt
½ teaspoon lemon zest
2 eggs
Instructions

1. In a blender, mix together all the ingredients.
2. Pour into the pre-baked crush. Be mindful not to overfill the crust. If there are leftovers of the batter, eat it. It's like a pumpkin yogurt. Don't like yogurt? Get devilish; throw it back in the blender with some maple syrup and bourbon. Ohhh snap! Ok, back to the pie.
3. Bake for 30-45 minutes at 350 degrees, or until it loses the 'wet look' – if you're new to this you can also do the old fashion fail proof of sticking a knife into the center – it should come out clean.
4. Let it cool.
5. LET IT COOL
6. Cut & Serve (with previously mentioned pumpkin-maple-bourbon)