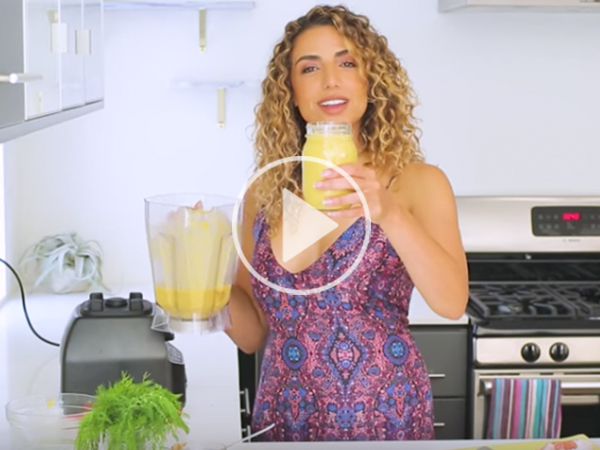 Mixed Makeup: Sunrise Smoothie
Let me teach you a little something about attention to detail using myself as the example of what happens when you don't practice it.
When making yourself a mango smoothie, be sure you're throwing in frozen mango cubes NOT FROZEN BUTTERNUT SQUASH CUBES. ?
Saving that mistake for later because I could totally turn it into a soup when it's not 91 degrees outside. ☀️ Look below to see what I intended to make, my favorite Mango smoothie with a curve ball ingredient: dill. Other ingredients you're more familiar with: coconut oil, almond butter, grapefruit, etc.
You're going to have to trust me on the sweet-dill thing, just like you did with liver, and with okra, and with @phatfudge. I'm batting 1.000, as @madfit_inc puts it, so I think we're good. ?
I shot this with @mixedmakeup for the YouTube Channel so there's not only a recipe coming, but also an awesome video to go along with it – WIN.
For now, back to the heat with no a/c and my CORRECT mango smoothie and sifting through emails that probably needed replies to last week. Not so perfect, I am. BUT, I'm finally hiring the right people to make me appear to be a machine.
As always, if you dig these videos, make sure to subscribe to my YouTube channel with MixedMakeup here. Your subscriptions really do help us bring you better content, more often 🙂
#eatplaycrush