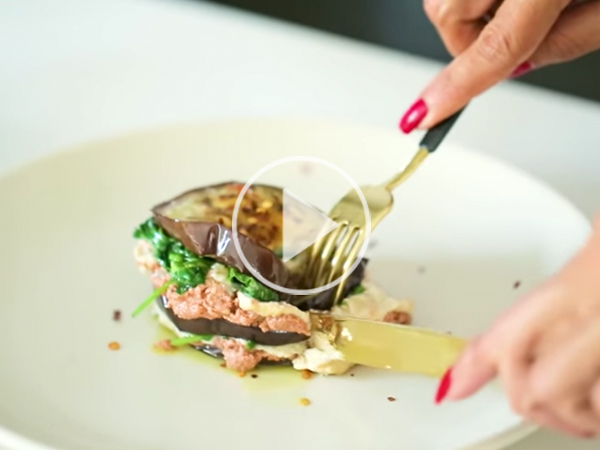 Mixed Makeup: Eggplant Stacker
And we wrap today's shooting on this Grain Free AND Vegan Eggplant Stack. #crossdietunity
The layers include seasoned/baked eggplant slices, garlic cashew cream, tomato/caper walnut sauce, and sautéed spinach. It's meatless and delicious and on my show with @mixedmakeup on YouTube, hoorah!
We've been shooting segments on segments on segments for the last few months, stacking that content and pre-loading the entertainment. ?? I know, I can't wait for you to see either.
A recap on today's full call sheet: ACV 4 Ways (Day at the Spa Drink, Salad Dressing, Face Mask, BO Control), DIY Toothpaste Powder, Cashew Hummus, Bacon Granola, Vegan Eggplant Lasagna Stack. ?? You MAY notice and wonder if I included the DIY Toothpaste Powder because a handful of you asked me in the comments about it a few days ago. Yup, I listened. ?? Hint. Hint. If you want to see anything, speak up, not JUST food, but any of the things you see me share about when it comes to Eating. Playing. And, of course, Crushing Life. ??
As always, if you like watching my YouTube channel on Mixed Makeup, make sure to subscribe here to the (delicious) madness.
(high five)
#eatplaycrush