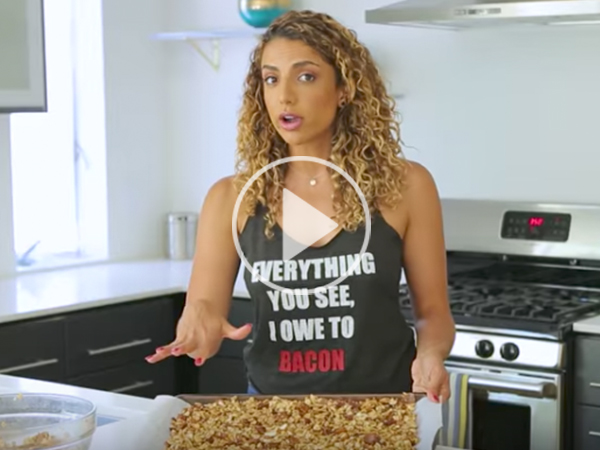 Mixed Makeup: Bacon Granola
Yoooo! Have you tried my infamous Grain-Free Bacon Granola yet (recipe here)? Tastes like cinnamon toast crunch. And it has BACON, as if I needed to say anything more than the title. I shot a video with @mixedupmakeup for my YouTube channel but you don't have to wait for the recipe longer than just clicking the link in my profile.
Pack it in baggies for on the go snacking. Throw it over yogurt. Blend into smoothies. Bowl it with almond/coconut/cashew milk.
Or, taking the recipe one step farther, after you make the granola, pulse it in a blender until it's a mix between coarse and fine bits. Using food-adhesive of choice (ie coconut oil, almond butter, etc) form cookies. …but wait, there's more if it's your treat day, form cookies and put your favorite dairy free ice cream between two of them.
Take a gander at the video below, and remember to subscribe to my YouTube channel here if you want to see more delicious food and shenanigans