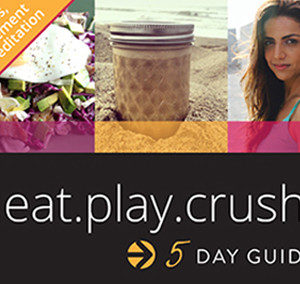 Eat Play Crush 5 Day Guide: Meals, Movement & Meditation
$8.00
Description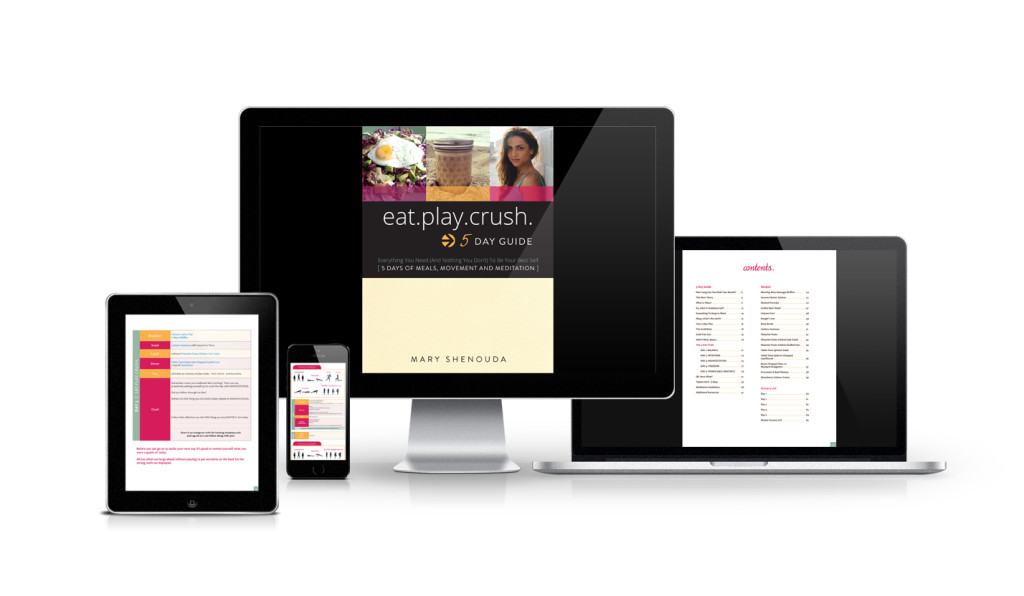 Eat Play Crush 5 Day Guide
5 Days of Meals Movement and Meditation
Everything You Need (And Nothing You Don't) To Be Your Best Self!
Everyday I see a new advertisement for a detox, a cleanse or a "quick and easy" surgery (SURGERY!) which promises to deliver immediate weight loss and "happiness" and I got fed up with all the noise. That's why I made this Eat Play Crush 5 Day Guide so you can cut through all the bullshit and try-on (no pressure!) a truly sustainable lifestyle shift.
All of which may leave you asking, "Okay Mary, but what happens after the 5 days are over? Then what?" Great question.
Unlike most detoxes, diets and health fads—which have you counting down the days until it's finally over so you can get back to enjoying life—this plan is different. It's addictive! In fact, don't be surprised if you want to wake up on Day 6 WANTING to continue and wondering why you didn't do this sooner. Your 5-Day Plan includes Fast & Functional Meals, Guided Meditation, Movement (HIIT Training), Journaling and More! The best part about this ebook is that YOU guys asked for it! I worked to put this together through the help of beta readers to ensure that what went into this introduction to Eat Play Crush was only what you needed and nothing you don't!
I am very excited to put this out into the world for you and thank you all SO much for the support.
Trust Your Gut,
Mary
Frequently Asked Questions
Is this a printed book?
No, this is an electronic book delivered in PDF format. When you purchase your copy, you'll receive a link to download the ebook file.
Will you ever sell a print version?
If demand is great enough I just might!
Do you offer refunds / returns?
Since this ebook is distributed in electronic form, it's not possible to accept returns.
Only logged in customers who have purchased this product may leave a review.